Rack Em Up Billiards offers a wide range of pool table and game accessories. Below are some examples of the accessories we have available.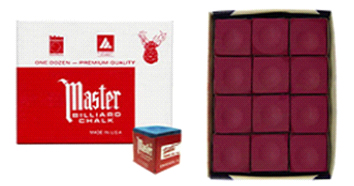 Billiard Chalk is available in the colors red, green, tan, navy, purple, spruce, black, charcoal, or olive.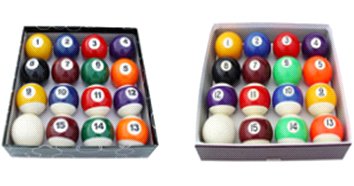 Standard Billiard Balls are available as well as Premium sets, Decorative Balls, Glow in the Dark Balls, Crazy Balls, Snooker, Carom, and Replacement Billiard Balls.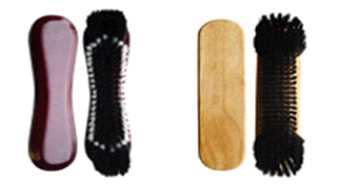 We offer standard and high quality pool table brushes in black, oak & mahogany. We have under rail brushes too.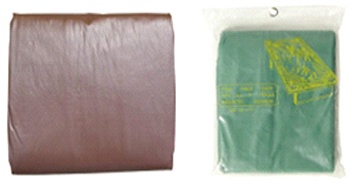 We offer high quality naughyde pool table covers in black, brown, tan and mahogany for 7,8, & 9ft tables. Plastic covers are also available as well.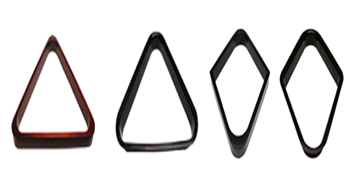 We offer acrylic eight and nine ball triangles in red, yellow, blue, green, purple and black.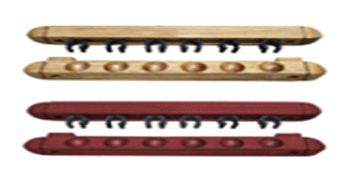 We offer standard wall racks available in oak, mahogany, and black.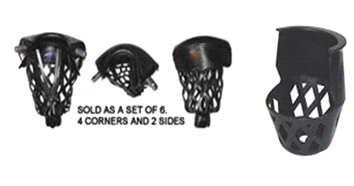 The pockets to the above left are of high quality leather available in black, mahogany, brown, or oak. Plastic is also available. Please give us a call for any questions you might have about our products and pricing. Thank you
We have been providing our services to Long Island and the surrounding areas for over 20 years!
631-567-6537